March 22, 2018
50+ Biographies for Children – Europe
This post lists 11 Biographies written with young readers as the target audience. The main characters in these non-fiction books were born in different countries in Europe. The images of book covers are linked to outside sources with further information. All the book descriptions give you an idea of age recommendations and the texts' Lexile measures.
Ada Byron Lovelace and the Thinking Machine, by Laurie Wallmark, illustrated by April Chu
Lexile Measure: not available
Grade interest: K-3
Setting: England
Cultural group: European women
The vivid illustrations of this book brings the story alive. Ada Byron Lovelace was a genius! Her mother loved math and geometry, and she motivated Ada to study. Young Ada wrote a journal full of inventions and equations. She grew up surrounded by scientists and mathematicians. When she was seventeen, she was introduced to Charles Babbage, and he introduced her to his mechanical calculator. Ada then created the first computer language algorithm to control that thinking machine and make it solve complex math problems that could not be solved by hand. This book can serve as the introduction to a STEM unit in technology and math.
Odd Boy Out: Young Albert Einstein, by Don Brown
Lexile measure: 830L
Grade interest: 2-5
Setting: Germany
Cultural group: children with learning disabilities
In times when more and more students have been labeled by their learning disabilities and for not conforming with traditional educational methods, this book can shed a light on diverse learning skills. Young Albert Einstein was not the typical good student. However, his childhood problems did not stop him from being successful. He had terrible tantrums, low grades, and no friends. He was bullied in school. Yet, he revolutionized the world of science. This story can serve as a motivator for struggling students who might be thinking that they are not good enough for school. What if they can become the next genius to discover something huge for humanity?
Swan: The Life and Dance of Anna Pavlova, by Laurel Snyder, illustrated by Julie Morstad
Lexile Measure: AD380L
Grade interest: 1-4
Setting: Russia
Cultural Group: Ballet dancers / Russians
The words of the text dance around the illustrations on the pages of this book like Anna Pavlova danced on the stage. The text is poet and subtle, yet it tells about the hardships Anna faced. Her ballet was beautiful, life was not so much. Only late in the book, we learn that she was from Petrograd and lived in a time of war. This book could be used in a literacy lesson in which students explore writing styles and poetic devices.
Brave Girl: Clara and the Shirtwaist Makers' Strike in 1909, by Michelle Markel, illustrated by Melissa Sweet
Lexile measure: AD760L
Grade interest: K-2
Setting: New York, U.S.A.
Cultural group: Eastern European immigrants
Like so many of our students, Clara Lemlich did not know any English when she arrived in the U.S. Her father could not find a job, but the garment industry was hiring young girls to work as seamstresses. Clara was only a young girl, but she went to work during the day and to school in the evening. Soon, she became aware of the injustices of those employers. When she was in her early twenties, she led workers to strike for better work conditions and made history.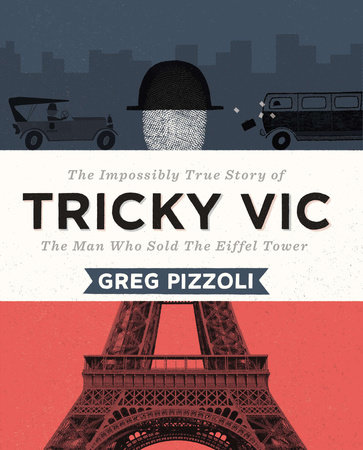 Tricky Vic: The Impossible Story of the Man Who Sold the Eiffel Tower, by Greg Pizzoli
Lexile measure: 1230L
Grade interest: 3-5
Setting: U.S.A and Europe (Vic was born in the Czech Republic in 1890, but became known in many countries in the Western World)
Cultural group:
Greg Pizzoli does a great job with sharp graphics and facts to tell the story of Robert Miller. Miller was a trickster, a con artist who became known as Count Victor Lustig. Among his many crimes, he tricked a man into "purchasing' the Eiffel Tower. Tricky Vic was searched by police around the world and was imprisoned in Alcatraz in 1935. While this book was written with a young audience in mind, teachers should be cautious when selecting it for a classroom reader because the story is about crime and other wrongdoings. On the other hand, in times of "fake news" debate, this book can be a conversation starter. The author's note at the end points to contradictions in news reports and more.
Who says Women Can't Be Doctors? The Story of Elizabeth Blackwell, by Tanya Lee Stone, illustrated by Marjorie Priceman
Lexile measure: AD560L
Grade interest: K-2
Setting: England and the U.S.A.
Cultural group: Women
Elizabeth Blackwell made history when she became the first woman to receive a medical degree in the U.S. She was born in a time when girls were expected to become housewives or teachers or seamstresses at the most. Despite being rejected by twenty-eight medical schools, she did not give up. With the support of her family and friends, she built her reputation. In 1857, Elizabeth and her sister opened the first hospital for women and children in New York, in 1868, Elizabeth opened the Women's Medical College in New York, and in 1871, she helped start the London School of Medicine for Women.
Mister Doctor: Janusz Korczak and the Orphans of the Warsaw Ghetto, by Irene Cohen-Janca, illustrated by Maurizio A.C. Quarello
Lexile measure: not available at this time.
Fountas & Pinnell guided reading level: Z
Grade interest: 4-7
Setting: Poland, the 1870s
Cultural group: European Jews
His real name was Henryk Goldszmit, but he became known as Dr. Janusz Korczak (pronounced Yah-noosh Kor-chock). When the Germans invaded his orphanage and took the children to concentration camps, the doctor could have left, but he refused to abandon the little ones he loved and cared for. This book can be used in an integrated unit about WWII. It talks about compassion and community and about children's rights during the Holocaust.
Just Behave, Pablo Picasso!, by Jonah Winter, illustrated by Kevin Hawkes
Lexile measure: AD800L
Grade interest: K-5
Setting: Spain and France
Cultural group: Spanish / artists
Teachers looking for texts to use in an integrated unit in literacy and arts may want to see this book. It presents Picasso, one of the most famous artists of all times, as a young groundbreaking boy. The colorful illustrations in the book represent Picasso's different styles. The story can lead to a productive discussion about what is good or bad, beautiful or ugly in arts.
Randolph Caldecott: The Man Who Could Not Stop Drawing, by Leonard S. Marcus
Lexile measure: not available
Grade interest: 6 and up
Setting: England
Cultural group: English / artists
This book is filled with illustrations made by Caldecott, the man who revolutionized the world of children's literature. His work was so innovative that today there is an important award named after him granted to the best picture books every year. The text is rich and could be read aloud on several days while students explore Caldecott's drawing style and techniques.
Lexile Measure: not available at this time
Grade interest: middle school
Setting: Germany, 1980s
Cultural group: German
In this award-winning graphic novel, renown illustrator Simon Schwartz recounts the story of his family's emigration out of German Democratic Republic during the Cold War time. The black and white graphic is full of symbolism that makes the vivid narrative an excellent text for a social studies unit about the Berlin Wall and the historical events surrounding it. The book was originally written in German and then translated into the English language by Laura Watkinson. The text is published in German, French, and English editions.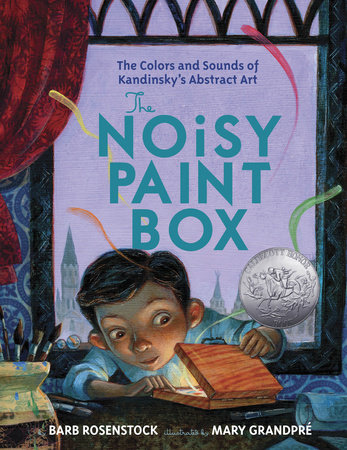 The Noisy Paint Box: The Colors and Sounds of Kandinsky's Abstract Art
, by Barb Rosenstock, illustrated by Mary Grandpré
Lexile measure: AD630L
Grade interest: K-3
Setting: Moscow, Russia
Cultural Group: Russian
This Caldecott Honor Book tells the story of Wassily Kandinsky and his synesthesia, a rare condition that made him hear music through his abstract paintings. Young Vasya grew up in Moscow, Russia, within an affluent family, and he did everything to meet everyone's expectations for him. But his call for art was stronger than everything else, so he abandoned his career as a lawyer and dedicated his life to his revolutionary art.
Untamed: The Wild Life of Jane Goodall, by Anita Silvey
Lexile measure: 1100L
Grade interest: 3-7
Setting: Kenya and Tanzania
Cultural group: British / scientists
Jane Goodall is a well-known scientist who has devoted her life to the study and protection of wildlife. There are plenty of books about Goodall for all age groups, some of which are written by herself. This one is published by National Geographic – the agency that has sponsored her and published her articles. Written in documentary style, Untamed has information about animals, plants, and the region where Goodall has worked. It is recommended for a science classroom resource. The author provides a teacher's guide and extended resources on her website.
And more: